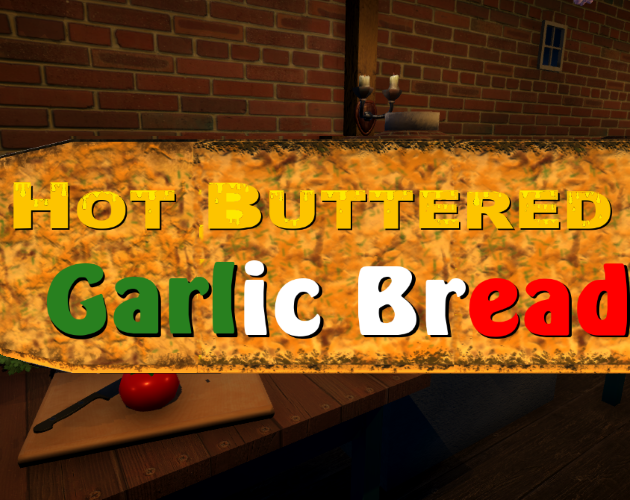 Hot Buttered Garlic Bread
Major Bugfix/Content Release
---
Made improvements to double jump, though I suspect its still not perfect

Made platform generation much better. There should now be much more platform density from floor to ceiling.
Added actual 3d models and water for the background scene out the windows. More work to be done here
Added more stuff to the tables. Now there's pizza. I actually made that pizza irl then made a 3d model of it. Enjoy it!

Files
HotButteredGarlicBread - Linux v.03
161 MB
Mar 01, 2018
HotButteredGarlicBread - Windows v.02
154 MB
Mar 01, 2018
Get Hot Buttered Garlic Bread