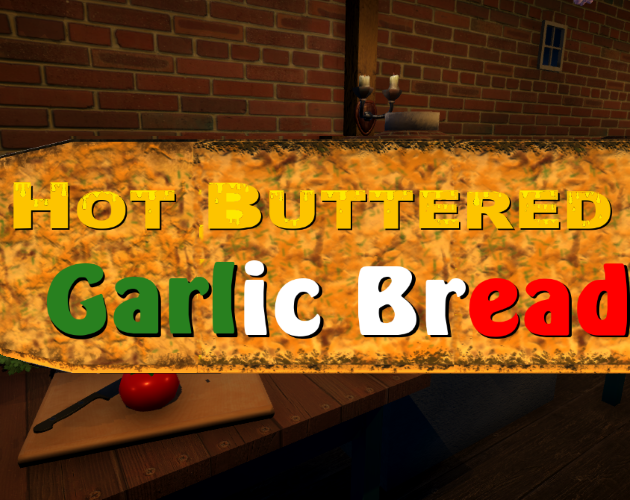 Hot Buttered Garlic Bread
The latest release of HBGB fixes a lot of issues and adds a bit more polish. Jumping now works much better. Additional platforms have been added, though some of them lack visual polish. XBox and PS4 controller compatability has also been added. The Linux build has also returned this week.


Known Issues:
Certain UI components are incomplete. For prompts that require an input to proceed, just hit the jump button (Space on PC, A on X box, X on PS4)
Shrimp hors d'oeuvres platform may not be as safe as it looks at times.
World-space scoring UI bits spawn at unexpected locations at unexpected times.

Files
HotButteredGarlicBread - OSX v.1
166 MB
Mar 30, 2018
HotButteredGarlicBread - Windows v.4
161 MB
Mar 30, 2018
HotButteredGarlicBread - Linux v.4
169 MB
Mar 30, 2018
Get Hot Buttered Garlic Bread